I love steampunk, as you all know by now, but Gothic horror also runs through my veins. Some of the additions to "
In Her Majesty's Name
" in the "
Heroes, Villains and Fiends
" supplement fed into that hunger, but it really did little more than whet my appetite. So now I've decided to push the envelope and write some rules for creatures I'm eager to see on the tabletop for
IHMN
.
So, as I push my steampunk to screampunk, I'm eager for your feedback on these house rules, either here or over on the
IHMN board
over at
Lead Adventure Forum
.
Let us on this Friday the 13th begin by adding ...
GHOSTS!
Ghosts
in 'In Her Majesty's Name'
Some arcane practitioners have learned to summon spirits to aid them on the battlefield. The ethereal nature of these ghosts presents quite a problem for their opponents: How do you stop something you can't touch until it lays hands on you to kill you?
To control a spirit on the battlefield, the arcanist must possess some kind of personal token of the spirit, often a remnant of its physical body. These anchors are often the bones of the deceased, but may take other forms in the case of spirits not originating as humans. One example is the banshee, or bane sidhe, a fey spirit whose wail spells death.
While physical combat with a manifest spirit will temporarily slow or disrupt a spirit or ghost, the only way to permanently dispel it is to destroy its anchor, whatever the arcanist is using to compel the spirit to fight.
Type Pluck FV SV Spd Armor Cost T&P Basic Equipment
| | | | | | | | | |
| --- | --- | --- | --- | --- | --- | --- | --- | --- |
| | | | | | | | Ethereal*, Terrifying, up 30 pts. of Mystical Powers | |
Ghosts may exchange their weaponry for monstrous fangs (sword, +1 points) or a scythe (halberd, +3 points) .
*
Unique skill (15 pts)
. Ghosts move up to 6", ignoring all intervening terrain. (Ghosts may run.) Ethereal figures cannot be targeted by physical shooting attacks. They can, however, be targeted by arcane powers that operate during the shooting phase, like spitfire.
Ghosts fight normally in base-to-base contact. If a ghost is hit and fails its pluck roll, however, it is only Knocked Down. Only destroying the ghost's anchor will see it removed from the table.
A ghost's anchor must be destroyed in close combat, because there are often extra steps involved besides just physical damage (salting the bones, sanctifying/desecrating the site or similar). Unless otherwise specified, anchors have an armor value of 9 and a pluck of 5+. Once the anchor is destroyed, the ghost is immediately removed from play.
As long as a company has one member possessing Mystical Powers, even if from a reliquary, it may utilize ghosts. A ghost and its anchor are deployed together simultaneously. Anchors do not move once deployed. No arcane practitioner or company may utilize more than three ghosts in any one encounter. Removal of all arcane practitioners from play has no effect on ghosts.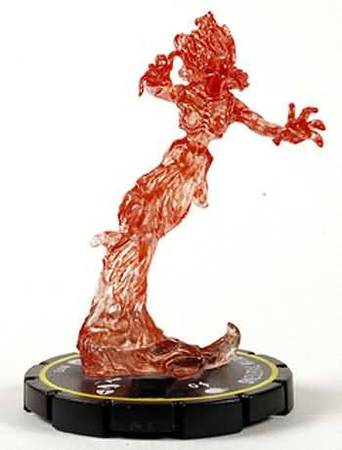 Horrorclix Skeletal Maiden
Reaper Ghost by Julie Guthrie
Reaper Spectre by Dennis Mize
Enigma Miniatures The Old Death