OK,
Cthulhu Wars
.
It's Kickstarter campaign is under way now, and it's already 700 percent over its goal.
I've been a fan of the "Call of Cthulhu" RPG since, oh, Chaosium's fourth edition, and had many, many volumes for the game, including the Victorian volume "Cthulhu by Gaslight" and the modern-day "Cthulhu Now."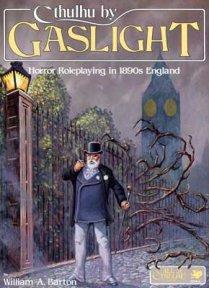 I also have many other Cthulhu-inspired games, including Arkham Horror, Cthulhu Dice and I'm sure many others. Unlike some Lovecraft fans, I am decidedly NOT bothered by incarnations of the Great Old One that are cutesy, chibi, plush, or any other variation of adorable. I like 'em all.
But let me say, this game, with figures by Ian Brumby at
Fenris Games
, looks beautiful. The miniatures, designed to work with 28mm "scale" figures like those in Zombicide or Descent, or the other Lovecraft-inspired minis Fenris already makes, capture the tortured nightmare creatures and twisted deities of the Lovecraft Mythos to great effect. The game is an investment, but the figures alone are worth it, and there are plenty of add-ons and stretch goals that will provide seemingly infinite replayability.
On the campaign's kickstarter page, there's a link to a pdf giving you a sneak peak at the game's rules.
The level of support has shattered the locks on most of the planned expansions, and we're about to start reaching the level for unlocking free Great Old One figures. Now, you do have to support at a level over $200 to qualify for the free stretch goal figures, but according to the FAQ, that can include both your purchase level and add-ons. The Cultes de Goules level at $240 does seem to be the best investment, but I don't know yet if I can summon up that much scratch in the next month. I've already promised my wife to sell some of my unpainted lead, and she'll make up the difference for my birthday in July. So maybe if I have a windfall in letting go of some of my minis that I know I'll never get around to painting, I can plump for additional monstrous evil as part of this package.
So far it looks like the only figure that is exclusive to the kickstarter are the Asenath Waite player marker, which is wickedly beautiful.
There's a kickstarter exclusive digital art book, but it's part of each pledge level. Add-ons that are exclusive to the kickstarter include the custom dice, the signed art prints and the Cthulhu T-shirt. They're all nice, but they haven't set me to drooling. Maybe I won't have to spend everything, including our rent money, after all.
However, the concept art on one thing just blew me away. There are counters in the game to mark the opening of gates, but there's a 3-D model for the gates that is available for an add-on that floored me. It was truly a "SHUT UP AND TAKE MY MONEY" moment for me. If the models turn out half as good as the concept art, I'll be so happy.
I managed to get in on one of the early-bird Cultist levels.We'll see if I have to abandon that and up my commitment.
I have some steampunky goodness to share with everyone later this week, so make sure to check back here at Dispatches from the Rim.
Back to the boards, everyone, and I'll see you across the table!